Since our Women in Entrepreneurship Fellowship took place last October in Jordan, the program alumni have had some notable successes, interesting pivots, and of course, plenty of challenges, as is common for early stage businesses. The technical training provided during the program was helpful to many, shaping the way they approached their target markets, finessed their financials, and fine-tuned their product offerings, services, and pitches.
But it wasn't just the in-classroom experiences that had an impact. Nor was it the personalized mentoring they received from their trainers, although these were critical to the learning process. Perhaps the most important element–one that still resonates with the women, even a year after the program in a personal way–is the cross-cultural exchange.
Plenty of incubators and accelerators can teach how to write a business plan, but few offer the unique experience of working across borders and learning from your peers from different cultures. The connections they built and the lessons they learned through this intense bonding experience gave them new ways to look at common challenges and fresh approaches to problem solving. It also showed them that entrepreneurs, the world over, have a lot to learn from each other, and a lot more in common than previously thought.
One year later, here are some of the key accomplishments our alumni can count among their professional milestones:
Recognition
Solar PiezoClean, a company founded by Tala Nassraween (shown below alongside program leaders Gwen Edwards and Susan Preston during the program), won three prizes at the GIST Tech-I Pitch Competition Finals. Solar PiezoClean is a revolutionary waterless, automated dust-cleaning technology for solar panels–a growing industry in Jordan and across the MENA region.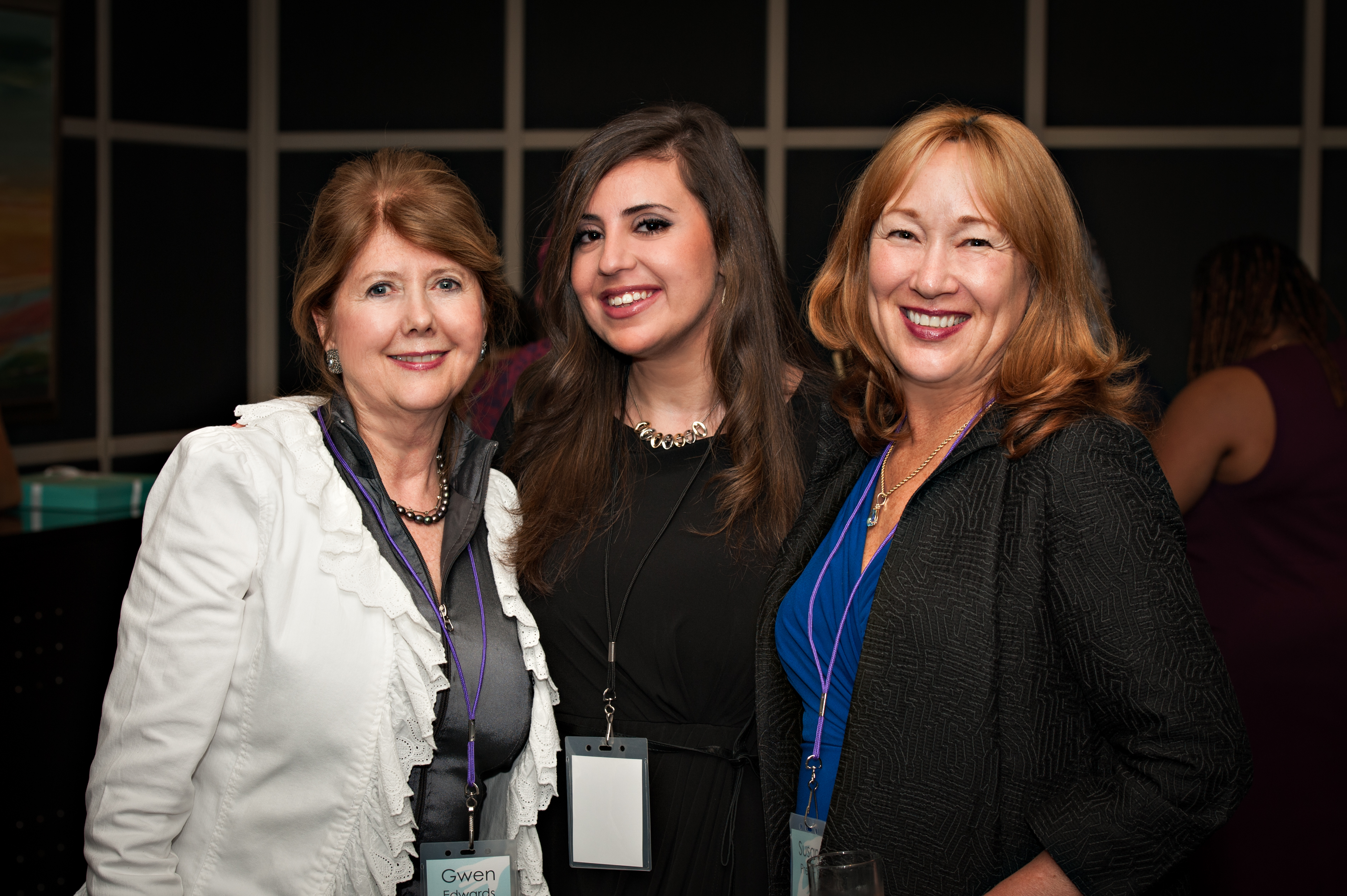 Alaa Suleiman, founder of Masmoo3, was recognized by Queen Rania of Jordan for expanding access to books for the visually impaired.
Malak Al Aiekly, co-founder of Golden Wheat for Grain Trading, Ltd., and Sondos Samara, responsible for Sanaday.me, both attended a special event for women entrepreneurs with the Queen Raina of Jordan, seen below. 
Sondos Samara (pictured below, top left of photo) recently won a health prize at the Women Innovators in Charge seminar sponsored by USAID, and she's paying it forward by serving as a mentor at Start-up Mentoring in Jordan.
Afnan Ali was named the 2015 Entrepreneur of the Year at the Stars of Business Awards ceremony for her company Eureka: The Innovator's Factory, which is the first of its kind in Jordan to provide specialized children's courses in innovation and engineering. Eureka, which has so far trained 300 children in Amman and Aqab, was recognized as a top startup to watch in Jordan.
Tara Reed (pictured below), who took home the grand prize at our Demo Day, spoke at the Lean Startup Conference on how she built Kollecto without writing code.
Funding
Charvi Shetty, founder of KNOX Medical Diagnostics, which manufactures portable spirometers that enable users to detect early signs of asthma attacks, won a $225,000 National Science Foundation Award.
Carolyn Yarina of Sisu Global Health is closing in on $1 Million in seed funding.
Alexandra Weiner, co-founder of Sigmend, Mental Health Tech company, completed the selective TechStars Accelerator program in Boulder, Colorado.