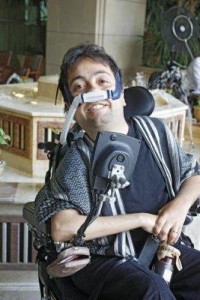 Only one month removed from the extraordinary gathering of American and Syrian youth self advocates in Syria, the first fruits of the inaugural Open Hands Initiative Youth Ability Summit are already being seen. On September 1st, I had the pleasure to share my experiences from the Summit at the UN Conference of State Parties in New York.
The UN Conference of State Parties is an important annual gathering of officials, experts, and self-advocates, with the goal of discussing how best to help ensure the implementation of the UN Convention on the Rights of Persons with Disabilities. I am a strong believer in the need for such conferences to provide us with unique insight into how young people with disabilities are actively campaigning for full human rights around the world.
At the "Young Voices: Youth with Disabilities, Bringing the CRPD to Life" side event, co-sponsored by the Leonard Cheshire Disability Group and United Nations Department of Economic and Social Affairs, I shared with delegates and participants the important lessons learned from our experiences in Syria working with American and Syrian youth to develop the first youth-driven cross-cultural comic book promoting disability rights.
I discussed how programs such as the Open Hands Initiative's Youth Ability Summit are undertaking important and innovative work in the field of disability by promoting the active participation of young people with disabilities in implementing international human rights treaties. I also commended the amazing leadership shown by young people with disabilities, not only those who participated in the Youth Ability Summit, but all over the world.
Their efforts, and the efforts of organizations such as Open Hands, are vital for promoting justice and equitable development in the 21st century.
Victor Pineda, Founder and Chairman of the Victor Pineda Foundation, helped lead Open Hands' inaugural Youth Ability Summit in Damascus, Syria in August 2010.