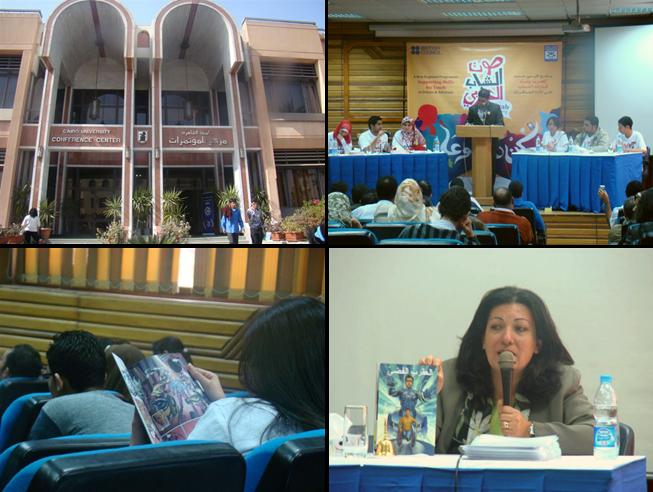 The Open Hands Initiative has teamed up with E-Era (Egyptian Association for Educational Resources) on a project to bring the Silver Scorpion comic book to the youths of Egypt. In an effort to share the comic book with local schools and to improve awareness and understanding, the Open Hands Initiative and E-Era hosted a community event on March 24th at Cairo University.
The youth program, called Young Arab Voices, was facilitated by E-Era's Director, Mrs. Dalia Khalil, and prompted debate and dialogue about the rights and inclusion of persons with disabilities in Egypt. It brought together teachers, students, NGO representatives, and Ministry officials in the area of special needs to debate about disability rights. The main topic of the debate was whether or not disability rights can contribute to development, and what the best ways are to spread awareness. The Silver Scorpion comic book and accompanying teacher's guide helped guide the discussion on solutions to raising awareness and inclusion.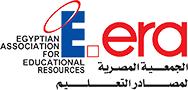 This debate for youth not only highlighted disability, but served as a training tool for young people to become better public speakers, honing their debate and advocacy skills within a framework of maintaining fairness and respect for each other's opinions.
The Open Hands Initiative provided 10,000 copies of our Silver Scorpion comic book, which features the first ever cross-cultural, disabled superhero. In addition to the program in Cairo it will now be distributed to organizations and schools all over the country including in Alexandria, Asyut, and Cairo.
E-Era was founded in 2005 and aims to promote youth development and cultural understanding through various forms of interactive and informal education. This particular debate was initiated to not only raise awareness about disability rights, but also to develop the "art of debate among youth" and to practice how to achieve fair and respectful dialogue between different parties. [i]
This project was a continuation of our goal to promote the rights of persons with disabilities; a project which began in Damascus, Syria with the Youth Ability Summit in 2011.
---
[i]
From the E-Era website at
http://egypt-era.org/