On April 20th, the Silver Scorpion (aka Bashir Bari, otherwise referred to as "the world's first cross-cultural superhero with disabilities") debuted in fully animated form on MTV Voices.
Why watch this one-of a-kind web series? First, because it is the design of a group of highly talented and ambitious youth advocates with disabilities from America and Syria.  (You can read more about how they teamed up in 2010 in Damascus to create this character on our Syria page.) Second, the Silver Scorpion character embodies the values of both the Americans and Syrians, and is destined to not only bring together the youth of our two countries, but to help improve awareness about inclusion and the rights of people with disabilities worldwide.
Follow the links below to watch each episode and don't forget to spread the word!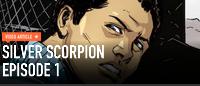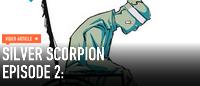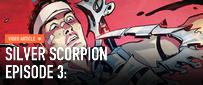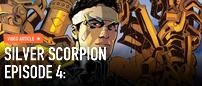 For those interested in reading the comic book, you can visit our Silver Scorpion page or download the English and Arabic versions directly from Scribd.