In today's media landscape, the news is at our finger tips. Just beyond the flat screens of our mobile devices, we can gaze into the 3D worlds of communities on the other side of the planet, oceans away, witnesses to the events that shape their lives. These advances in technology have given us the infrastructure and tools to connect with people from all the over world, hear their stories, and produce excellent journalism.
At the Open Hands Initiative, we believe that journalism and media matter for uncovering and exposing the truth, making informed decisions, and building understanding. Since our founding, we have endeavored to create platforms of exchange between the United States and other countries that focus on bringing ordinary people together to engage in dialogue and cultivate international friendships in new and meaningful ways. Our cross-cultural reporting fellowship, a first-of-its kind, was the perfect marriage of these two ideas.
In partnership with the GlobalPost, we brought together young American journalists and their local counterparts in Egypt and later in Myanmar (Burma) to learn from each other and create compelling stories that both captured the historical realities unfolding in each country and helped expand limited narratives that restrict our ability to connect to others. As a result, our fellows, with guidance from award-winning journalists and photo-journalists, produced extraordinary pieces on the socio-political revolution in Egypt, engulfed in the Arab Spring, and the socio-political transformation of Myanmar, emerging from decades of isolation. Through active listening, open dialogue, and a curiosity to learn from one another, our reporting fellows helped breathed human life into abstract headlines and statistics, allowing us to feel closer to the people for whom these stories are real-life.
Everyday citizens play an increasingly influential role in driving global events and shaping narratives – thanks in large part to social media, which has helped democratize the voices heard and the narratives told. When wielded for good, these efforts can help us tap into our common humanity and build pathways for a more globally minded and connected world.
Join us in celebrating how everyday citizens make for great diplomats and help us understand the world around us better. From now until August 31, 2016, we are calling on all of you to join us on our "Our Open World" social media campaign. Using the hashtag #OurOpenWorld, share any photo on Instagram or Twitter of what an open world looks like to you for a chance to win a Polaroid Snap Instant Digital Camera! Don't forget to follow and tag us (@openthandsinitiative for Instagram and @OpenHands_Org for Twitter)!
The winner will receive a Polaroid SNAP Instant Digital Camera!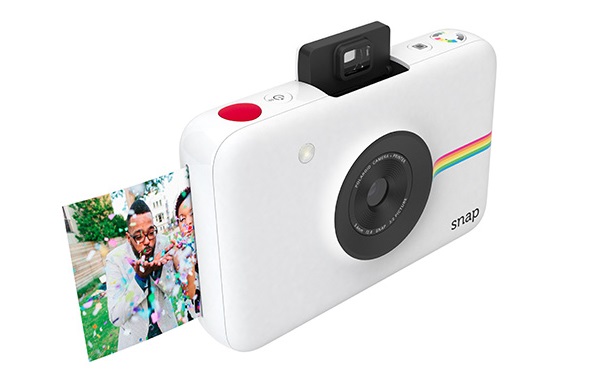 This Sweepstakes is not sponsored, endorsed or administered by, or associated with Instagram, Facebook, Twitter, or Polaroid. See our Sweepstakes page for full terms and conditions.