Our #LensOnSocialJustice campaign has wrapped up. We are thrilled that so many of you joined us and VII Photo in raising awareness of critical social issues affecting your communities and communities across the globe. With the growing speed and ease at which people can access the news, photojournalists play an increasingly important role in engaging audiences and shedding light on urgent social issues. Across cultures and borders, these photos illustrate the many common social challenges we face no matter where we live.
The Winner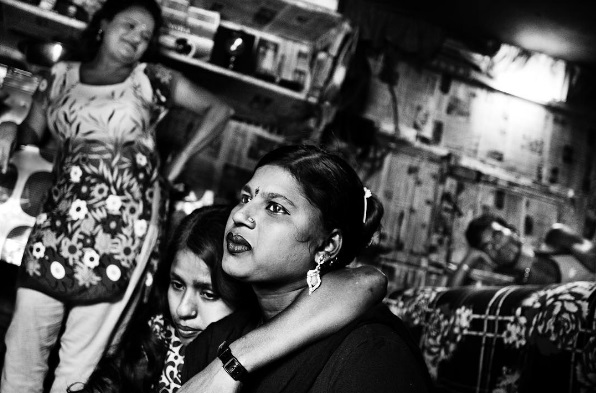 Manel Quiros is the winner of the Lens On Social Justice Contest. In his photo, Manel describes how Reena was forced into a life of prostitution at the young age of 12.
"Reena's stepfather refused to take care of her, and as her mother could not do anything about it, Reena was left to fend for herself. And so, she became a lonely soul wandering the streets of Chittagong, her hometown in Bangladesh. She was in desperate need of a job when she met a lady who offered her a job selling garments in Dhaka. This was all a lie. Instead, Reena was taken to an island and sold to a Madame as a sex worker at Banishanta Brothel. She was just 12 years old. That day marked the beginning of an end. That day her innocence was locked away, turning Reena into an invisible soul. There was no way back. There was no time. There was no money. Just her skin, and that was enough." – @manelquiros
Top 10 Finalists
Congratulations to our top 10 finalists!
Ending Child Labor – According to UNICEF, an estimated 150 million children worldwide are engaged in child labor. While children are routinely engaged in paid and unpaid forms of work that are not harmful to them, work classified as child labor includes work performed by children too young to work or work that is hazardous to their physical, mental, social, or educational development.
"This story is about an 8 years old Indian girl who lives and works in the biggest coal mine of India. Rinki Kumauri is one of 70,000 residents in the dusty coal town of Jharia in the eastern Indian state of Jharkhand where underground fires have burned for more than 80 years now." – @visarut.sankham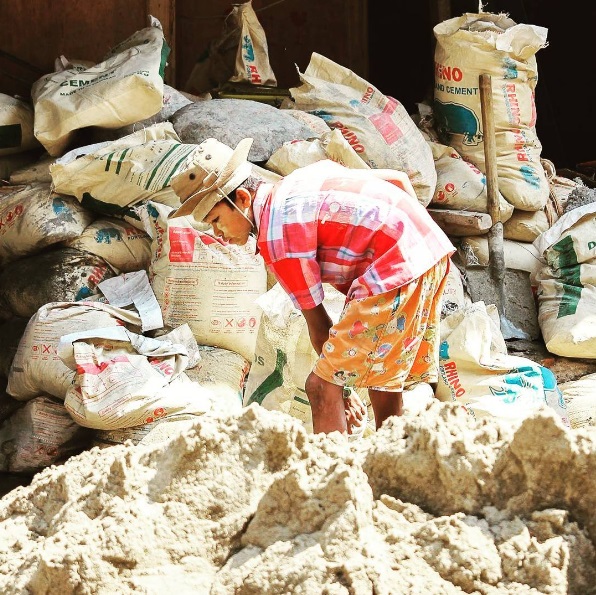 "Child labor is one of the most widespread phenomena and pressing social issues affecting millions of children around the world. This photograph shows a child working on a construction site in Myanmar. Like him, countless other children in many developing countries work hard jobs and long hours. They are our future and it is tragic to see so many of them deprived of education which could give them much better opportunities for their future. They also miss out their childhood while working to support entire families." – @candi_lens
Stopping Police Brutality  – In recent years, police brutality in the United States has captured news headlines, exposing the law enforcement's biased use of force towards people of color. According to the Guardian's The Counted, a project tracking the number of people killed by police and other law enforcement agencies in the United States, more than 850 people, to date, have been killed in 2016.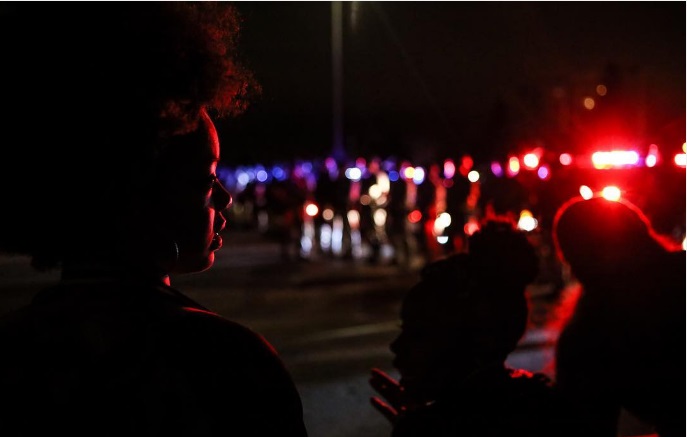 "Jhanae Askew watches as California Highway Patrol line up in formation before pushing out protesters occupying the 880 freeway following the deaths of Alton Sterling and Philando Castile, both fatally shot by police officers, in Oakland, Calif. on July 7, 2016.
"A January 2016 report from the U.N. Working Group of Experts on People of African Descent stated after visiting the USA: "Contemporary police killings and the trauma it creates are reminiscent of the racial terror lynching of the past. Impunity for state violence has resulted in the current human rights crisis and must be addressed as a matter of urgency." The report was presented to the U.N. Human Rights Council on Monday, Sep. 26, 2016." – @jajuarezphoto
Eliminating Gun-Related Violence – Gun-related violence, excluding the use of guns by law enforcement or in armed conflict, is largely a phenomenon of the

Americas

, where it is highest. Gun-related violence is particularly high in Central and South America.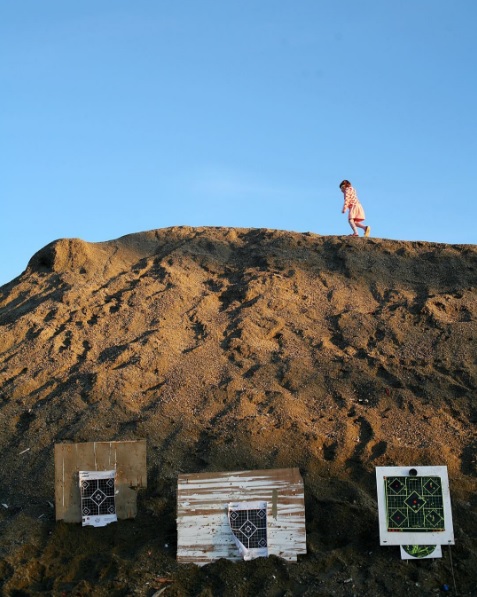 "In the last school year alone there were 7 kids in our state of Alaska accidentally shot by guns they found loaded in their homes or at a friends house. Five were fatal. All were under the age of 18. My photos are the spaces where guns and children intersect. Since Congress has failed to pass any common sense gun safety measures, I looked into campaigns which educate adults because children will be children no matter what you teach them. Our elementary school was the first in the state to start the #askingsaveskidscampaign, backed and funded yearly by our PTA. It is my hope that just by starting a conversation with other parents, more will keep their guns unloaded and locked securely away from children." – @kateswool
Strengthening Sexual and Reproductive Rights – According to UN experts, the right to sexual and reproductive health is not only an integral part of the general right to health, but fundamentally linked to the enjoyment of many other human rights, including the rights to education, work and equality, as well as the rights to life, privacy and freedom from torture, and individual autonomy. However, for many around the world, particularly women and girls, realizing this right remains elusive. Learn more here.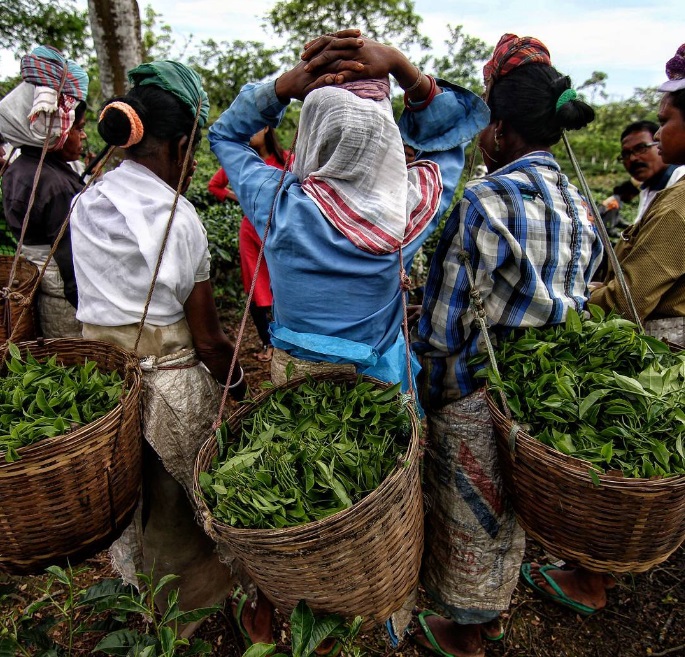 "Tea workers taking a break off from their work in a tea estate on the outskirts of Dibrugarh District. The rising maternal mortality among tea workers touched a new high the state of Assam has topped the charts of having the worst maternal mortality rate. Due to incessant working hours, unhealthy food habits, unavailability of proper medical infrastructure and child marriage that plague this community, tea women workers are now facing the worst ever crisis since their early arrival on the hands of British colonials in Assam. The nation average of maternal mortality is 170 whereas Assam scores 376 and the district of Tinsukia, Dibrugarh, Jorhat, Sivasagar, Golaghat combines to form a horrific score of 436, more then twice the national average." – @vibgyor_mind
Expanding Democracy – According to Freedom House's

2015 Freedom in the World report

, of the 195 countries assessed, 89% were rated Free, 28% Partly Free, and 51% Not Free. Russia's invasion of Ukraine, a rollback of democratic gains by Egyptian president Abdel Fattah el-Sisi, Turkish president Recep Tayyip Erdoğan's intensified campaign against press freedom and civil society, and further centralization of authority in China were evidence of a growing disdain for democratic standards that was found in nearly all regions of the world.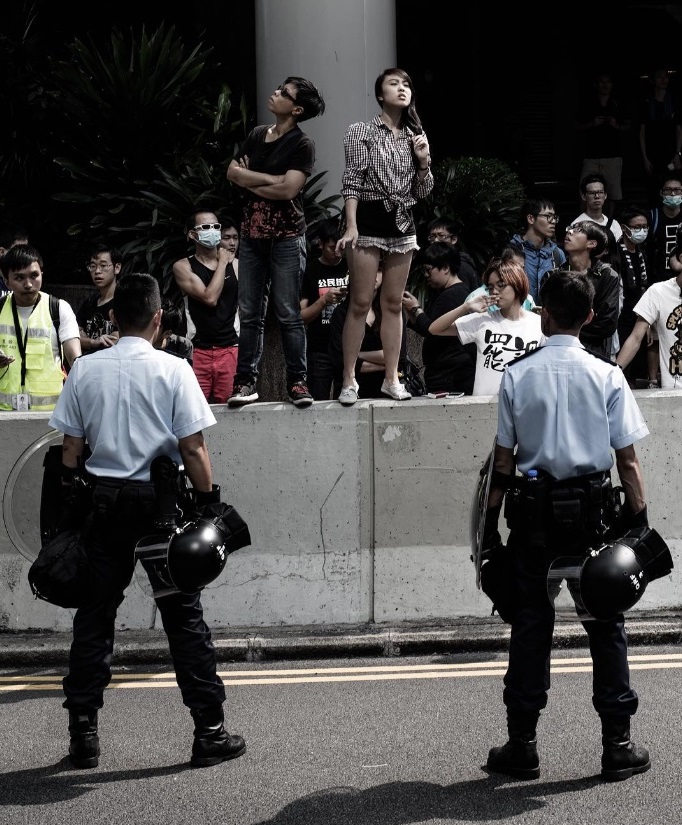 "Hong Kong's protest movement has forever changed this city. For over two months in 2014, tens of thousands of pro-democracy protesters took to the streets to challenge electoral reforms. Despite frequent references to Tienanmen Square, threats of the use of force and a media blackout in China, these protesters remained, weathering the violence of police batons, pepper spray, tear gas canisters and hired Triad 'thugs'. In this image, citizens and protesters look on as the police attempt to dismantle a section of barricades in the financial center." – @crop.circles
Providing Social Support for Widows – In some cultures, the stigma of being a widow can lead to abandonment, social exclusion, discrimination, and even poverty. In India, particularly in Vrindavan, known as the City of Widows, thousands of widows live out their lives in ashrams, isolated from the rest of society and only meagerly  supported by their communities.
"There are approximately 40 million widows in India. Most of them suffer from severe depressions because of the absence of emotional and social support, isolation and discrimination. Widows are socially stigmatized and traditional superstitions make them being regarded as inauspicious. They are banned from religious ceremonies and their access to resources end all to often with the demise of the husband. In many cases their children abandon them out of economic hardships. They migrate to the holy city of Vrindavan in order to find salvation and peace. Here too, they fall victims to rejection and discrimination and depend mainly on begging, singing devotional songs and charity." – @sascharichterle
Shelter for Vulnerable Communities – Across the globe today, millions of people lack a place to call home. In the United States, over 500,000 people are homeless. On a global scale, armed conflict has forcibly displaced more than 65 million people, leaving one in every 113 individuals a refugee, an asylum-seeker, or internally displaced.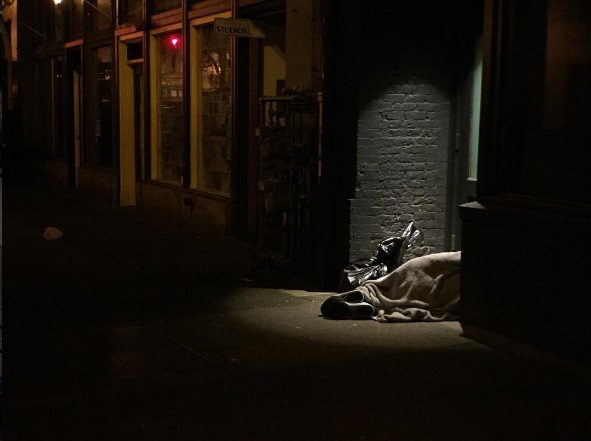 "It is such a common sight to see [homeless] people finding shelter in doorways that it seems as a society we have become immune to their plight. The epidemic seems to have been normalized, allowing most people to literally walk over or past someone sleeping on the ground without blinking an eye. What does this say about us as a culture. How can we make a change so that all citizens are treated fairly and have basic needs such as food, shelter, clothing, healthcare, medicine and education? (3:48 am #24hourproject to support @She_Has_Hope)" – @jeanine.flaton.buckley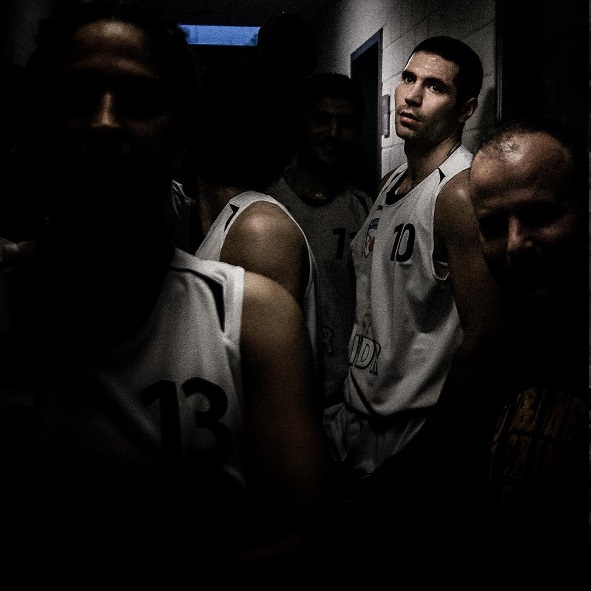 "Michael Madanly's gaze ambles pensively towards my lens. With houses tumbling down into large piles of dust the 16 members of Germany's first refugee basketball team "Souriana" had to leave their beloved Syria behind and venture into a land they have only heard by name. Madanly is also a refugee. His brother was held captive and tortured by militia until he paid the ransom. On the eve of the Arab Spring in 2011, his family decided to leave Syria and spread all over the world: California, Amsterdam, with Michael continuing his career as a professional basketball player in China, Hong Kong and Lebanon." – @nathangoldenzweig