Open Hands Initiative, in partnership with the Angel Resource Institute's Women First Enterprise, has selected twenty of the brightest and most driven Jordanian and American female founders to participate in its "Fellowship for Young Women Entrepreneurs." The Fellowship, to take place in Amman, Jordan from October 16-24, is the first of its kind – a program dedicated to entrepreneurial training and a cultural exchange crafted exclusively for women from the U.S. and Jordan. Sector agnostic, the Fellowship includes women founders specializing in health, technology, social enterprise, e-commerce, marketing and more.
Open Hands Initiative is proud to feature this stellar group of Fellowship Founders and their game-changing companies on our website.
In conjunction with Wamda, a platform for entrepreneurs in the MENA region and the Fellowship's Community Media Partner, Open Hands Initiative will highlight select founders in the weeks prior to the Fellowship's commencement. This week, Open Hands Initiative is excited to introduce two founders dedicated to social impact: Afnan Ali and Joy McBrien.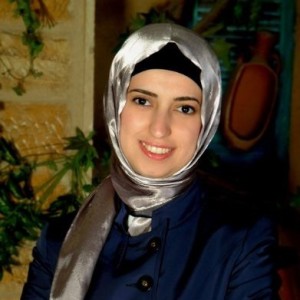 "If we put passion into our projects, work will not feel like work. At Eureka Academy, I feel that I am working not just for Afnan, but for my country, my people and the future. I feel that I am doing something meaningful that will make a clear difference in education."
Afnan Ali is the founder and General Manager of Eureka: The Innovators Factory, a technology education academy that prepares children to be "doers" rather than "consumers" of high tech. An electrical and communication engineer with a degree in Social Entrepreneurship, Afnan worked for three years in research and development for an incubation project at the Royal Scientific Society. Afnan has won several prizes and grants in entrepreneurship and technology, including first prize for the Queen Rania National Entrepreneurship Competition in 2008, a grant from the European Union's Support to Research and Technological Development and Innovation (SRTD) in 2009, was a member of a top 10 finalist team of the Arab world in the Arab Technology Business Plan Competition in Egypt in 2009, and won the bronze medal in the third International Invention Fair of the Middle East in Kuwait in 2010. Afnan has also represented Jordan in several international conferences and programs, including TechWomen in California in 2011, and was selected as a jury member in Technovation, Women in Science and Youth TechCamps – Global Nomads Group. Afnan is passionate about technology and entrepreneurship and seeks to create a new bright and creative generation of technology entrepreneurs in the MENA region.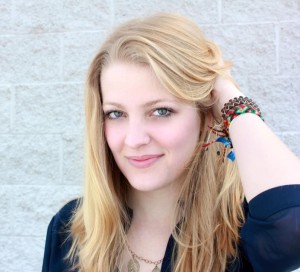 "I firmly believe in the power of female entrepreneurship to create a more inclusive global economy. Back in Minnesota, I've become a big advocate for creating an ecosystem that allows all women (all people!) to thrive. This Fellowship, which provides an opportunity to learn from other female entrepreneurs from the U.S. and Jordan, is an extraordinary gift."
Joy McBrien is the founder of Fair Anita, a social enterprise empowering women through e-commerce. Working with more than 8000 female artisans in over a dozen developing countries, Joy sells the trendy, handcrafted jewelry and accessories designed by these woman to a western market through retail stores and online. Joy discovered a deep passion for women's rights while studying Non-profit Management and Entrepreneurship at the University of Minnesota, a dedication that brought her to Peru to spearhead a battered women's shelter and programs for victims of sexual violence, to an all-girls Middle School in St. Paul as an Americorps Promise Fellow, developing programs to combat the opportunity gap and teaching a class entitled Agents of Change, and finally to found Fair Anita. Joy is committed to creating opportunities for women and girls around the world and seeks to build community by participating in Open Hands Initiative's Fellowship.
Afnan and Joy's profiles highlight three core values of Open Hands Initiative's upcoming Fellowship: empowering disadvantaged communities through enterprise, building professional networks between young and successful businesswomen, and creating lasting bonds between female citizen ambassadors from Jordan and the United States. Aside from delivering entrepreneurial training of the highest caliber, Open Hands Initiative's Fellowship for Young Women Entrepreneurs seeks to connect the women of two great nations over issues of common value, so that by October 25, the final departure day, these women can part ways with new friendships, contacts, and missions to improve the world through entrepreneurship.