The following entry is a guest post by Stephanie Rice, a top, young journalist from the United States. This post is part of the "Where Are They Now?" series, which chronicles the lives of participants who have  participated in past programs.
Here is what she had to say about her experience in Cairo as a Reporting Fellow:
What is a memorable moment from your time participating in the fellowship?
I think my most memorable moment was escaping the Marriott newsroom for a bit during Friday prayer and heading to Tahrir Square to interview regular people in the street. There was a protest happening over events in Syria, a guy shining shoes, a vendor hawking papers, an elderly sheikh trying to give a speech but being drown out in all the commotion. It was a typical Friday in the heart of Cairo, with all the hustle and bustle that makes you fall in love with the city and its people.
What did you take away from your interaction with the other Reporting Fellows?
I have so much respect for my Egyptian counterparts. They work incredibly hard and often under extremely difficult, uncomfortable circumstances. They care very deeply about their country and take their jobs seriously. I think about them a lot and hope they stay safe.
What are some of the misconceptions you had about Egyptians?
I had lived in Cairo previously, so I was somewhat familiar with the culture. I hadn't previously connected with local reporters at the level I was able to during this fellowship, though, so that was a great opportunity that I probably wouldn't have had otherwise. If anything, the chance to return to Cairo just reminded me how incredibly resilient and strong the Egyptian people are.
Where are you working now?
I work as a freelance journalist based in San Francisco. I also copy edit part time for California Watch at the Center for Investigative Reporting.
What kind of projects are you focusing on?
As a freelancer, every day is different. I cover everything from courts to education to politics to protests (lots of that the past few months with Occupy) to human interest and more. Over the past year, I've been also been spending quite a bit of time in Guatemala and Mexico and will head down there again in March to work on some freelance projects.
Overall, what kind of an impact did this fellowship have on you and your career?
The fellowship was a really unique experience that I will always be grateful for. It's rare to find this kind of opportunity for younger journalists, and I feel very fortunate that I was selected to participate. I think for me, the most important thing that I took away was that even in today's shaky news industry, foreign news is not dead. There are still news organizations, like GlobalPost, that are striving to bring international coverage to a U.S. audience, and while the role of the foreign correspondent may be changing, it's not gone. It was inspiring to meet veteran foreign correspondents who love what they do and want to help a younger generation break into the industry.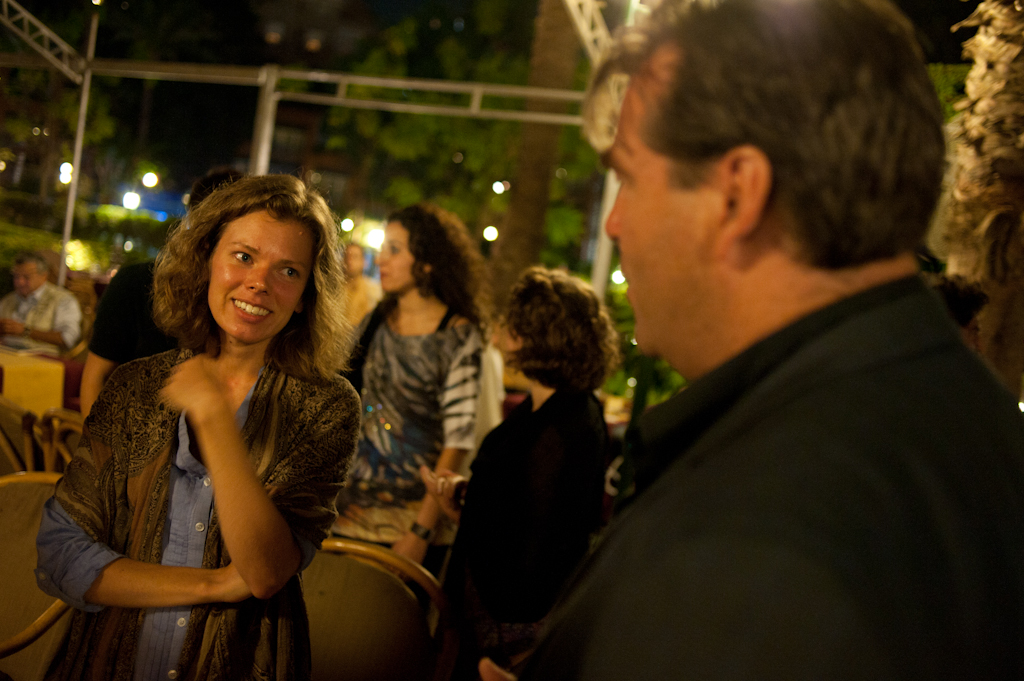 Photo by: Ben Brody/GlobalPost (October 2011)